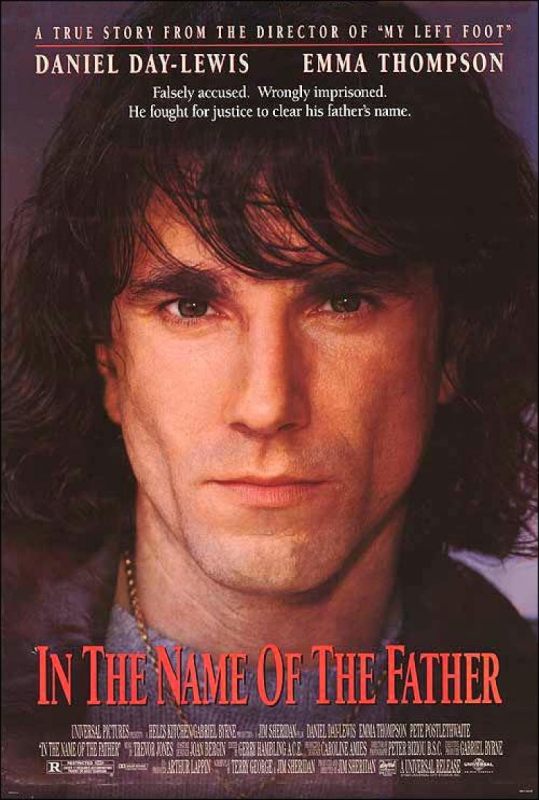 In the Name of the Father – Nel nome del padre
In the Name of the Father is a 1993 Irish-British-American biographical courtroom drama film co-written and directed by Jim Sheridan. It is based on the true story of the Guildford Four, four people falsely convicted of the 1974 Guildford pub bombings, which killed four off-duty British soldiers and a civilian. The screenplay was adapted by Terry George and Jim Sheridan from the autobiography Proved Innocent: The Story of Gerry Conlon of the Guildford Four by Gerry Conlon.
The film was positively received by critics, and received seven Academy Award nominations, including Best Actor in a Leading Role (Daniel Day-Lewis), Best Actor in a Supporting Role (Pete Postlethwaite), Best Actress in a Supporting Role (Emma Thompson), Best Director, and Best Picture.
Giovedì 15 Marzo 2018
21:00